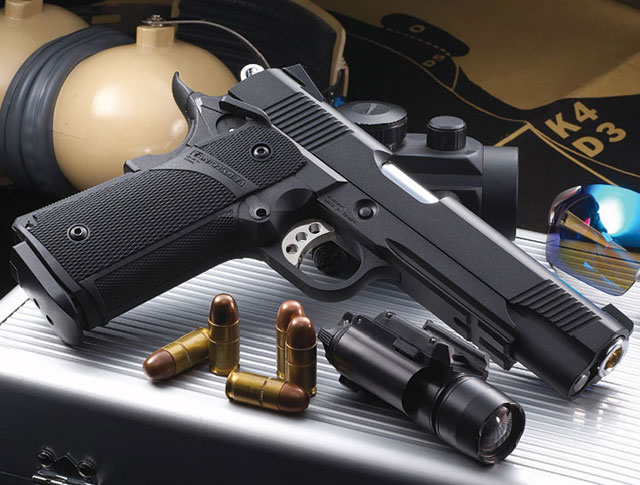 asking price - $89.00 or best offer. this gun msrp on airsoft gi for $125. im also throwing an extra mag with it (u get 2 mags included) THIS GUN SHOOTS HARD AND FAR.
i used it 2 times. love it. only reason why i dont need it is bc I just ordered my mp7 as a sidearm plus I have a p99.
the great thing about this pistol is that u can use it with GAS or CO2 !!!!
I got some nice kills with it so it has "blood" on it!
very good grips (TanioKoba japan made)
you guys know I am a generous guy so jump on this deal. I have a few people pm me about this gun already.

System: Gas Blow Back
Muzzle Velocity: 300 to 330fps on gas. 380 to 400fps on co2.
Magazine Capacity: 30+1
Gas Type: Green Gas / Red Gas / Propane
Package Includes: gun,1 standard gas magazine, 1 CO2 magazine, manual
Features:
TanioKoba Grip
CO2 Ready
Improved Trigger
Metal Slide and Frame
Forward Cocking Serrations
Ambidextrous Slide Safety
Metal Barrel and Guide Rod
Functional Grip Safety w/ Beaver Tail
Attachment Point for Retention Lanyard
Under Barrel Rail for Flashlight
Improved Iron Sights