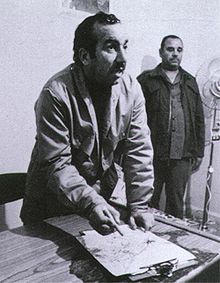 RSVP HERE dfd
http://firezone-airsoft.forumotion.com/rsvp-f2/abu-jihad-night-ops-rsvp-t222.htm
WHEN?
sat,Feb 6, 545 pm.
WHERE?
FireZone. anyone who doesnt know where it is can come to my house first, 7741 pointview cir. orlando fl 32836
HOW MUCH?
$5.00
EDUCATE YOURSELF ABOUT THE SCENARIO
? yes, you should. right below.
THE ASSASSINATION OF ABU JIHAD-A TRUE LIFE SCENARIO AS IT HAPPEND BACK AT 1988
The assassination of Palestinian leader, Fatah co-founder and military commander Khalil Al Wazir, or Abu Jihad—"Father of the Holy War"—at his home in Tunis on April 16, 1988, was one of the most spectacular hit jobs by Mossad in the Israeli secret service's history. As Ian Black and Benny Morris described it in Israel's Secret Wars, "It was a ruthless operation of unsurpassed technical brilliance that combined thorough intelligence with flawless execution." It was also a pre-meditated murder indistinguishable in intent, if not quite in execution, from similar Palestinian operations on Israeli individuals
For all that, the driving factor behind Abu Jihad's assassination was another operation he'd masterminded—one that struck at the heart of Israeli pride and presumption: the ultra-secret nuclear-weapons installation at Dimona in the Negev desert. On March 7, 1988, three guerillas managed to hijack a passenger bus in the Negev that was transporting high-security-clearance employees to the Dimona complex. An anti-terrorist unit of the Israeli police assaulted the bus, killing the three hijackers and three Israeli employees, though the PLO declared the raid a victory.
Defense Minister Yizhak Rabin was enraged and ordered Mossad chief Nahum Admoni immediately to prepare an assassination, which would have two aims: To retaliate for the attack on Dimona, and to boost Israeli morale after four months of a violent Palestinian uprising in the Occupied Territories, against which Israel seemed powerless. Israeli Prime Minister Yizhak Shamir and 10 other ministers were briefed on the operation, which would be led by Army Gen. Ehud Barak. Rabin gave the go-ahead for the operation on April 13.
The Mossad, Shin Bet and Aman—Israel's spy trinity—had been tracking Abu Jihad for years. On April 15, 1988, the Israeli navy's "Fleet 13" frogmen delivered 30 commando members of the Sayeret Matkal reconnaissance unit to a beach on the Tunisian shore aboard rubber dinghies. They linked up with seven Mossad agents who, traveling on fake Lebanese passports and speaking good Lebanese Arabic, had formed the advance party. They organized three transports to link up with the commandos and drive to Abu Jihad's neighborhood, which they had studied and rehearsed through in mock-ups back in Israel.
Barak coordinated the operation with Israeli army chief of staff Dan Shomron from a Beoing 707 flying, officially, in international air space above the Mediterranean. The 707 was modified to be like the American AWACS, giving the operation overwhelming technological superiority. On the ground, the team was able to jam all telephone communications in Abu Jihad's Sidi Boussaid neighborhood.
One team of commandos was responsible for controlling the outside of Abu Jihad's villa. That team shot and killed Abu Jihad's driver. The other team assaulted the house by breaking down the front door and immediately killing a Tunisian guard (they used silencers). Abu Jihad was at the top of a set of stairs, a small pistol in his hand. According to London's Sunday Times, "He knew an Israeli hit team was in the country and was on the point of fleeing. But he made the fatal mistake of lingering in his home, watching a video of clashes on the West Bank, while the Israelis moved in for the kill."
He'd been up late watching news reports of the intifada in the Occupied Territories. He never aimed. The four commandos shot 70 bullets into his body, nearly cutting off his right hand, which held the gun. Abu Jihad's wife was in the villa (so were two of her five children, Nidal, 2, and their daughter, Hanan, 14), expecting to be shot. According to The Times account, "She turned to the wall, awaiting the bullets. Instead, she heard the gunmen yell to her daughter in Arabic: 'See to your mother,' before racing from the Abu Jihad villa."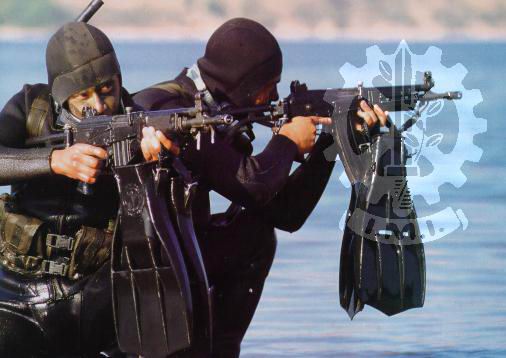 OUR OPUNIFORM WEAPONS AND UNIT AO(AREA OF OPERATIONS)Israeli Flotilla 13 (navy seals-support)
-
all black.
NVGs if you have any -Reg weapons-attacking force.
Israeli Flotilla 13 (navy seals-"Kill unit")
- 3-4 members only -these are the guys actually entering the villa and killing Abu Jihad -
all black.
only difference, they must have a small cqb weapon, such as - mac9, miniuzi, uzi, skorpion,shortAK,mp5,mp7 etc....they must have also any generation NVG unit with them.
Tunisian Army
coastal outlooks (FOB North,South,Central, tunisian coast radar dish)-long barrel rifles(such as AK, M4, etc,any heavy machine gun SAW,RPK..) -
MultiCam, ODGreen, Woodland
Plo Abu jihad and bodyguards
-Pistols ONLY for the guys inside the villa. any plo outside villa can use long barrel, rpg, cqb weapons only-
mixed civilian militia style uniform
-villa and villa perimeter defence, one guard or more at villa power generator.
GAMEPLAY
Right at Sunset, attacking force will come from the Central LZ area (coastal marshes) after being dropped by submarine in rubber boats. attacking force objective is to eliminate at least one coast outlook in order to exfil succesfully later on.
next objective for attacking force is to breach villa and eliminate Abu jihad and his body guards inside and around the villa.
STAGE SYSTEM
game will be played with gradual progression towards the final goal of the attacking team(if they manage to get there)by having the objectives accomplished at "stages". there are 4 stages and each stage will be played for a 25 minute session until the stage is complete. if the attackers manage to win a stage, they start the next phase from the territory they have gained.
STAGE 1 - BEACH LANDING AND CONTROL OF RADAR INSTALLATION.
STAGE 2 - CONTROL OF AT LEAST ONE FOB (north or south)
STAGE 3- DISABLE GENERATOR AND TAKEOVER OF VILLA WHILE KILLING ABU JIHAD.
STAGE 1 AND STAGE 2 DO NOT HAVE TO BE IN A SPECIFIC ORDER. ATTACKING FORCE CAN TAKE AN FOB AND ONLY THAN THE RADAR INSTALLATION.
The Abu Jihad Villa (Bunker) is going to be lit at night via a
generator
placed nearby with guards. however, NVG's are a plus for all sides because most of our game area including tunnel and woods is pitch black. also generator for villa can be disabled.
there are no spawns.one hit, your out for the session. if you die you are dead until the end of the 25 min session.
if you get killed you can 1. stay put with your red light on and blinking.
2. head back to LZ and wait for the end of the session.
we want everyone to be careful in this game and think twice bc if you are get shot, youre out. so it is for realism sake that we do a "no spawn" game.
another obj that will be useful for attacking force but is not a must to win the game is finding the generator light source around the perimeter and shutting it off, by doing so eliminating the light source and utilizing darkness for their favor.
the generator will be placed some distance away from villa so this is possible.
game will run on 25 minute sessions and go all night. each game won by a team is 1 point. at the end of the night the team with most points - WINS.
you must bring a red glow kill light in order to participate. players with out one cannot play.
If u dont have NVG a good torch will be helpful, the villa and surroundings will have good
search lights
, and also one of the coastal pillboxes will be supplied with one.