Most of you guys already know this but this is more for people that are new to airsoft (plus I had nothing to do today so I was bored).
A Common misconception that A lot of newbies make to the sport, think "well its a toy gun to let me play commando during the weekend". Well just like a real firearm airsoft guns require maintenance and good quality ammo as well. The test I did today were all carried out at 30yds from the muzzle to the Bullseye measured with a bushnell laser range finder. The gun was a Mauser SR pro tactical rifle(basically and MK96 Clone). The Target was is 8" x 8" and around ten bbs were fired at each. There were three types of BBs used A low grade Crosman .25, a mid-grade Cybergun .2 Bio, and a high grade Firepower .25 . The only difference in the dirty test vs the clean test was it was raining like crazy during the clean test so accuracy isnt as great, plus I didnt adjust the hop-up after cleaning and basically threw it together and shot.
Crosman .25 Dirty Gun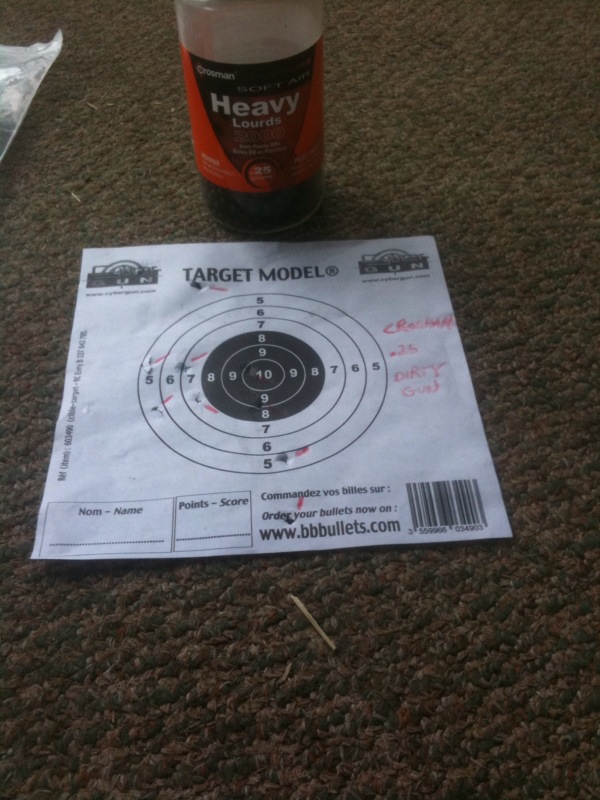 Cybergun .2 bio Dirty Gun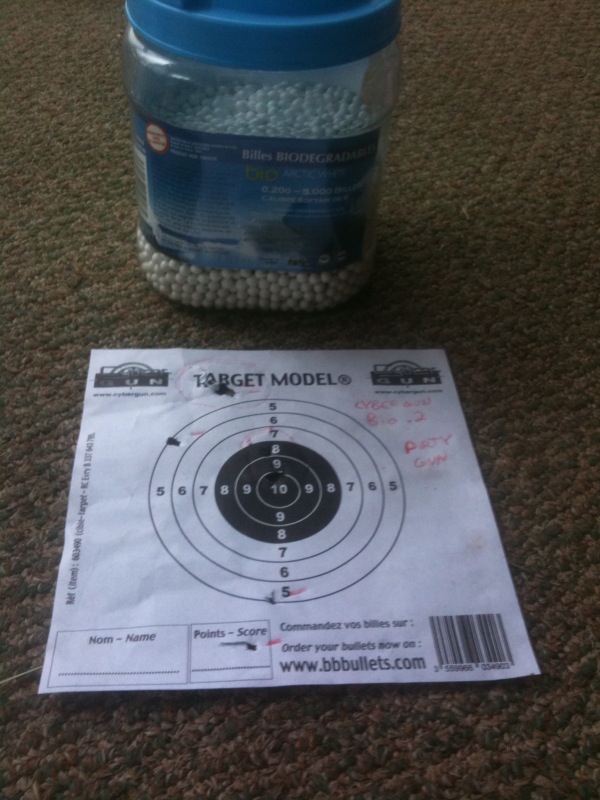 Firepower .25 Dirty Gun I messed up with this group cause I double fed the gun twice cause I was working the bolt like a pansy.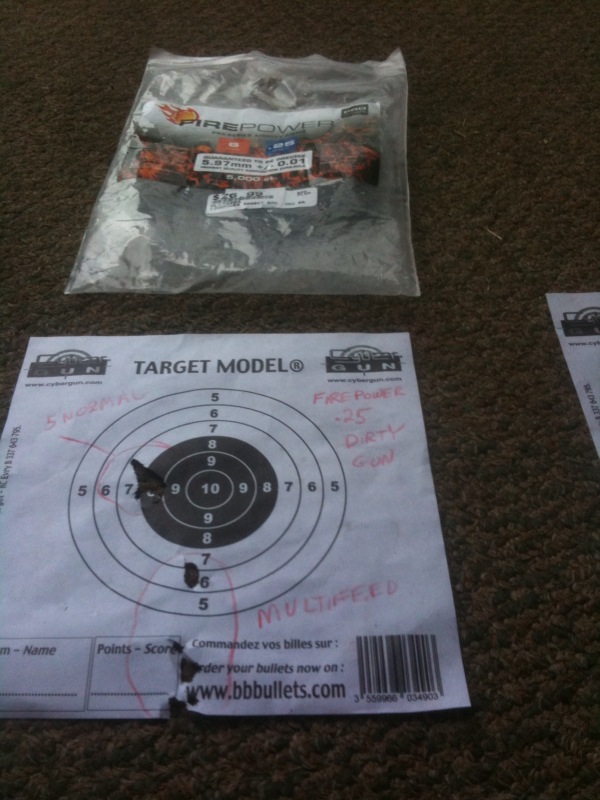 Now for the clean rifle test I completely disassembled the rifle cleaned the old lube out of the piston, spring, bolt and put new silicon lube in. Now a note for cleaning barrels a lot of newbies make the mistake of putting lube in their barrels and not cleaning it the right way.
When Cleaning the barrel I usually use a small piece of those blue throwaway paper shop towels. The reason I use these is they are fairly lint free. I will CUT them in 1" by 1" squares if you rip it you will have lint get trapped in your barrel. I also recommend Using the unjaming rod that comes with your gun as this will prevent you from scratching the barrel. When I first pull the barrel out I will spray a good amount of lube down the barrel then I put the piece of towel and
run it in the direction the bb comes out
and I will run a clean towel through until it comes out completely clean. If you hold the barrel up to the light it should be like a mirror finish inside.
Now for the Clean shot test these were done at the same distance but as I said before hop-up was not adjusted and it was raining cats and dogs.
Crosman .25 Clean Rifle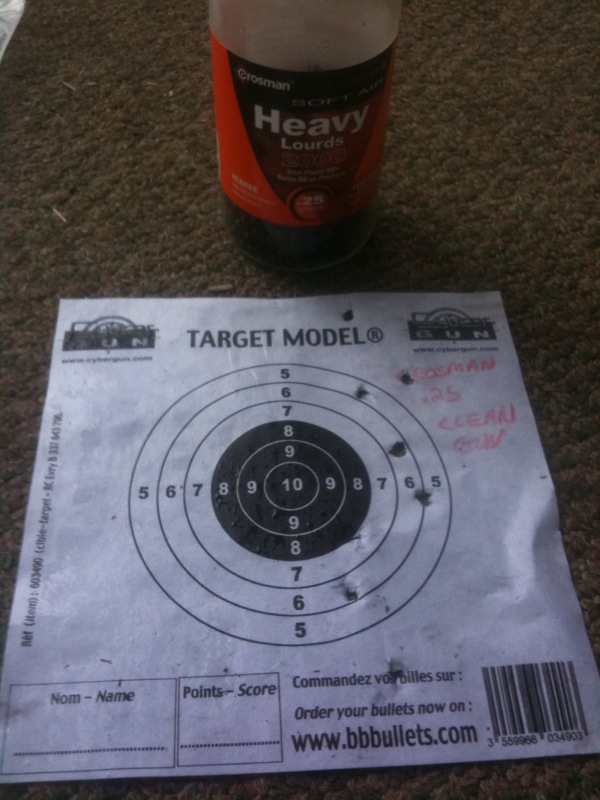 Cybergun .2 bio Clean Rifle
FirePower .25 Clean Rifle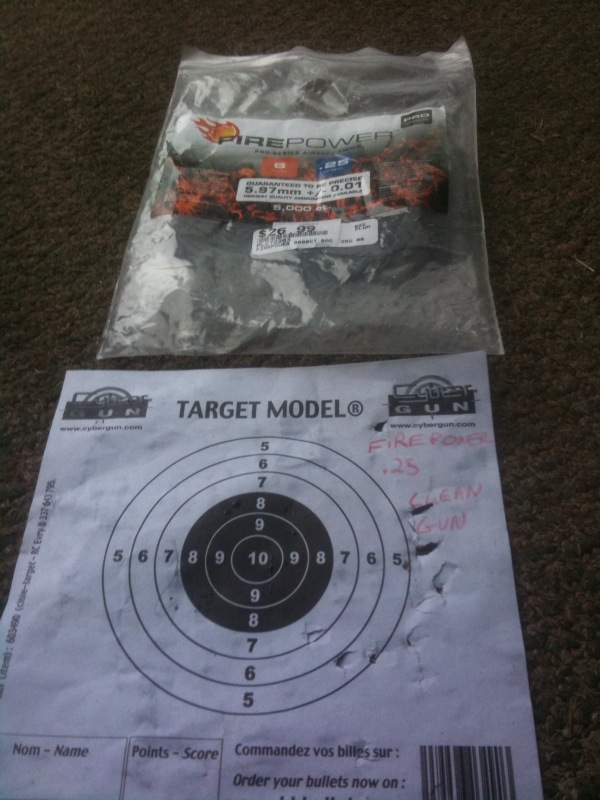 Well like I said most of you guys already know this info but this is for anybody newbies to the sport.