RSVP HERE GUYS
WARNING!!! IF YOU ARE LOOKING FOR A TOTAL TRIGGER TIME GAME - THIS IS NOT THE GAME FOR YOU ! - THIS GAME IS ABOUT TEAMWORK, RADIO COMMUNICATIONS, STEALTH, TACTICS, MOVEMENTS AND PRECISION. HENCE WE HAVE NO SPAWNS, JUST BASICALLY 45 MIN TO 1 HOUR SCENARIOS THAT WILL LAST ALL NIGHT. LIKE REAL LIFE, WHEN YOU ARE DEAD, YOU ARE DEAD AND U MUST GO TO PARKING LOT AND WAIT FOR THE MINI SCENARIO TO BE OVER-SO THINK TWICE BEFORE YOU DO ANYTHING!
IN BOTH SCENARIOS, EVERYONE HAS ONE MEDIC TAPE WHICH ONLY OTHER PLAYERS CAN APPLY TO THEM. U HAVE ONE MEDIC LIFE. THAN YOU ARE OUT. NO SPAWNS. ALSO, TRY NOT TO GET SHOT AT ALL BC THE MEDIC BAND IS BRIGHT WHITE WHICH WILL MAKE YOU EVEN
MORE
VISIBLE AT NIGHT! who says airsoft should be an easy game, injured people should not have an advantage right??!!!
----------------------------------------------------------------------------------------------------------------------------------------------------------
PART 1 - KILL THE PRESIDENT -TIME LIMIT FOR THIS SCENARIO - 1 HOUR
PRESIDENT
PRESIDENT WILL BE WALKING WITH HIS ENTOURAGE FROM ONE LOCATION TO ANTOHER MAKING SPEECHES. ROUTE MUST BE AS SHOWN ON MAP WITH MIN 5 MINUTE SPEECH IN EACH LOCATION.
tedder
SECRET SERVICE
OPTIONAL, COME WITH A SPORT JACKET AND MP5,UZI OR SOMETHING LIGHT AND SMALL BENEATH LIKE A PISTOL. NO BIG GUNS ALLOWED FOR THE FIRST SCENERIO.(only assassins)U CAN USE YOUR HEAVY GUNS ON THE SECOND SCENARIO.
ALL SECRET SERVICE
MUST PROTECT THE PRES WITH THEIR OWN BODY WHEN FACING DANGER EVEN IF IT MEANS U BEING OUT FOR THE REST OF THE SCENARIO. THIS IS YOUR JOB. IF A FIRST ATTACK IS UNSUCCESSFUL THE SPEECH TOUR MUST CONTINUE AS PLANNED IN ORDER WITH REMAINING BODYGUARDS .THERE HAS TO BE MORE TIME LEFT FOR A SECOND ATTACK WITH A DIFFERENT STYLE MAYBE.
ALL THE SECRET SERVICE GUYS MUST
CONCEAL CARRY
AT ALL TIMES!. WHAT DOES THAT MEAN? IT MEANS THEY MUST HAVE THEIR UZI'S, MP5'S, PISTOLS AND SUCH HIDDEN UNDER THEIR SPORT JACKET, TRENCH COAT, OR WINDBREAKER.
PRES DETAIL MAY BE ATTACKED BY SNIPER, OR BY A CHARGING GROUP OF TERRORIST ARMED WITH AK'S . U NEVER KNOW.OR BOTH.ITS A PART OF THE JOB.

SECRET SERVICE
SHORT BARREL AEG'S NO LONGER THAN 12"-14" AUTO OR PISTOLS
WINDBREAKERS, TRENCHCOATS, AND SPORTS JACKETS.
sharky
ed
autox
badtrooper
monty
chadray13
FAtony
kingwingknight
alafayaplaya
alafayaplaya+1
kudla
jdizzle
ckline
dtfast
dtfast+1
maniac
crazywolf
linda
dave
ASSASINS
HEAVY WEAPONS, SNIPERS, EXPLOSIVES
BLACK RUNNING PANTS, BLACK TS, SKI MASKS, RUNNING SHOES.
6ft cow (DMR sniper)
geist (sniper)
alafayaplaya
holden v
monkeman
airborneshar
20 MIN BREAK - GO TO CAR, REPLENISH AMMO, CHANGE GEAR TO HEAVY WEAPONS(UNLESS CONVICTS WHICH TAKE PISTOLS) EVERYONE CHANGE INTO "NEW" ROLE.
--------------------------------------------------------------------------------------------------------------------------------------------------------------------------------------------
PART 2 - PRISON BREAK
PART 2
part 2 is continuation of part 1. after being comprehended by the secret service a year has passed by and the assasins escape prison. they try to make it to mexico. the "spys" within the presidential guard will meet the escaped convicts in a predesignated spot, hand them the weapons and they all need to try to make it to the border.
THIS PART WILL BE PLAYED ON WIDE SCALE AREA OF THE FIELD. TO GIVE THE CONVICTS A CHANCE, SO MARSHALS MAY WANT TO SPLIT THEIR FORCES INTO 3 TO 4 MAN UNITS AND SPREAD OUT WHILE KEEPING COMMUNICATIONS.
the cons are going to be "sandwiched" by 2 groups, from the north following them, will be the us marshalls chasing them, and than, all along the mexican border (fenton road) will be spread out few units of border patrol. the border patrol and the marshalls will keep com lines open to coordinate capture.
ALL L.E. TEAMS MUST USE CHANNEL 4 TO INCREASE CHANCES OF HUNTED CONS IN THE ESCAPE.
BLOODHOUND
rex
US MARSHALLS-HUNT TEAM
-NOW U CAN USE YOUR HEAVY AEG'S, NVGS THERMAL AND WHATEVER YOU LIKE, EVEN PYRO
US MARSHALLS WILL START SCENARIO AT SAME LOCATION WHERE CONS DO. I.E. THE NORTH DUNES, BUT HAVE TO GIVE THEM A 5 MINUTE START. CONS MUST MAKE IT TO THE MEXICAN BORDER TO WIN (FENTON ST) MOVING FROM NORTH TO SOUTH. CONS MUST MOVE TO CACHE, RETRIEVE HEAVY WEAPONS AND FIGHT THEIR WAY INTO THE MEXICAN BORDER TRYING TO AVOID THE BORDER PATROL ON FENTON ST.
US MARSHALLS
CHANNEL 4
HEAVY WEAPONS, NVG
sharky
tedder
ed
slayer
autox
badtrooper
alafayaplaya
alafayaplaya+1
monty
chadray13
FAtony
US BORDER PATROL-INTERDICTION AND BLOCKING
(SPREAD NORTH OF FENTON ST IN SMALL GROUPS-SANDWICHING THE CONVICTS BETWEEN THE BORDER AND THE US MARSHALLS)
CHANNEL 4
HEAVY WEAPONS, NVG
kingwingkningt
kudla
jdizzle
ckline
dtfast
dtfast+1
dtfast+2
maniac
crazywolf
linday
dave
CONVICTS
ALL CONVICTS WILL BE HANDED AUTOMATIC GUNS WHEN GETTING TO THE CACHE. US MARSHALLS MUST STOP A CONVICT THATS NOT HOLDING AN ASSAULT WEAPON WITH "HANDS UP". MAY NOT SHOOT THEM IF THEY HAVE A PISTOL IN THEIR PANTS. MAY SHOOT THEM IF THEY POINT A PISTOL AT LE. MAY SHOOT THEM ONLY AFTER WARNING. JUST LIKE REAL LIFE, THEY ARE BOUND BY LAWS. IF A WEAPON IS AIMED AT A US MARSHALL, HE MAY SHOOT WITHOUT WARNING.
PISTOLS AT FIRST, LATER AUTOS.
airborneshar (pistol)
6ft cow (pistol)
holdenv (pilstol)
monkeyman (pistol)
geist (pistol)
alafayaplaya
SCENARIO 1 - PRES SPEECH ROUTE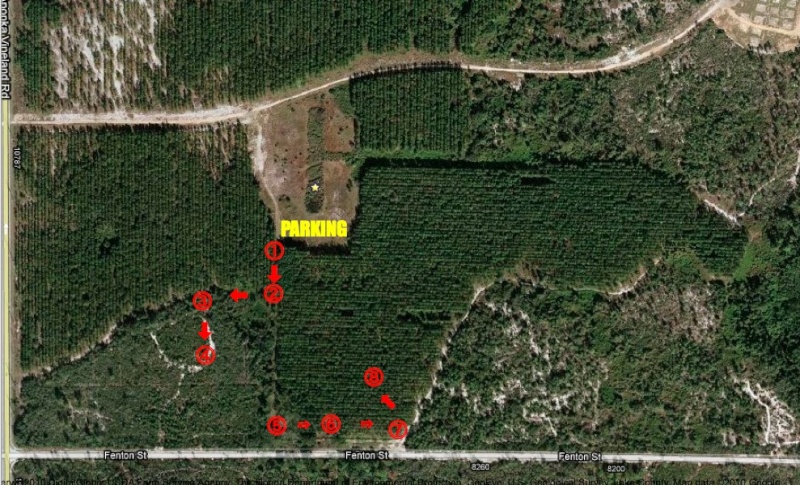 SCENARIO 2 - PRISON BREAK - NIGHT GAME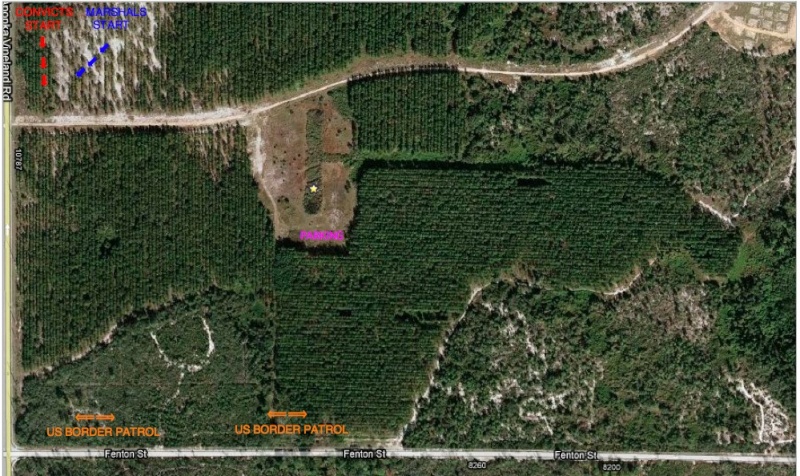 THERE WILL BE MORE SCENARIOS PLAYED ALL NIGHT. EACH SCENARIO APPROX 45 MIN.