i have 2 (1/2) M14s for trade or sale. i have to just get rid of them now because im leaving for basic, and i wanted to just hand them over to my cousin, but he hates M14s.... sooo he wants an M4/M16 variant instead. i have the classic Army M14 thats posted below, and an AGM/KART M14. the reason why its half AGM half KART is because its using alot of different parts. I basically have enough TM compatible parts to make 2 1/2 M14s, i have two bodies, one od green and the other Kart JAE100 style with an old paint job (and an attempted insulation job) and so many parts for them it its crazy. it has two extra gear boxes with all parts, extra charging handle, outer and inner barrel, everything!
I just need to get rid of it all soon, so if you have any M4/M16 variant you're wanting/willing to get rid of, try one of my M14s, there beast, and i will consider any trade so dont hesitate!
Oh and the Kart/AGM m14s come with like 6 high caps
>>>>>>>>>classic Army<<<<<<<<<<<
Rifle: 250$
TBB: 30$
Lipo:30$
Scope:60$
Scope mount:16$
Paint job: PRICELESS

Brand new Mag (4): 25$ (each)
Total: 486$
300 for the CA OBO, and send me an offer for the KART or AGM
i bought this gun for 220$ and im the second owner, the first got it at at evike.com and sold it to me immediately after
http://www.airsoftpost.com/product_info.php?cPath=21_44_213&products_id=27772
This gun shoots around 300 FPS with .25's and is accurate as hell. It comes with a 11.1 Lipo and gives it a really good ROF, and a sling, ask anyone at Firezone, most of them should of felt it by now =P. It also has a working bolt which makes a beautiful sound.
I gave it a custom paint job and it comes with 4 (3) brand spanking new 450rd high caps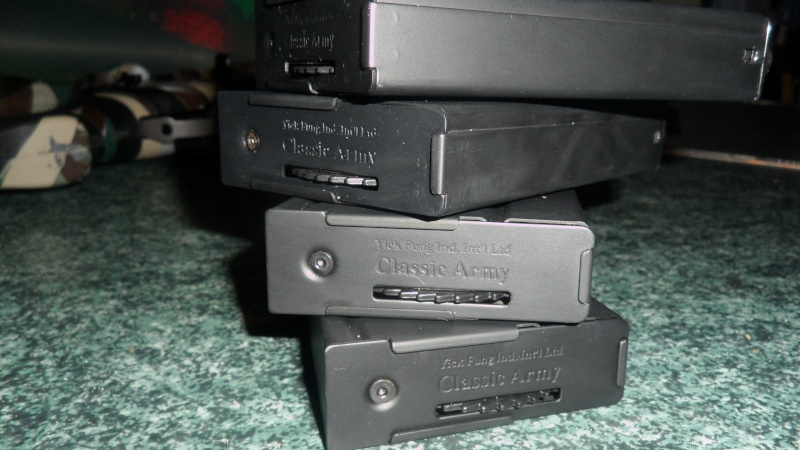 The gun comes with a New Version Mad Bull Airsoft Black Python 650mm Tight Bore Inner AEG Barrel. (650mm)
http://www.airsoftpost.com/product_info.php?cPath=24_72_375&products_id=24376
There are only three Cons with the gun, the first is its missing the bolt catch that holds the bolt back, but its an easy fix/replace.
The second is its missing its front sight because i normally use the scope with it. and the long TBB is just a little longer than the outer barrel.
The scope has the same paint job as the gun, and also includes the proper scope mount. The scope is a Leapers 3-9x40 Full Size STEALTH Rubber Armored Range Estimating Mil-Dot.
http://www.airsoftpost.com/product_info.php?cPath=32_180&products_id=27195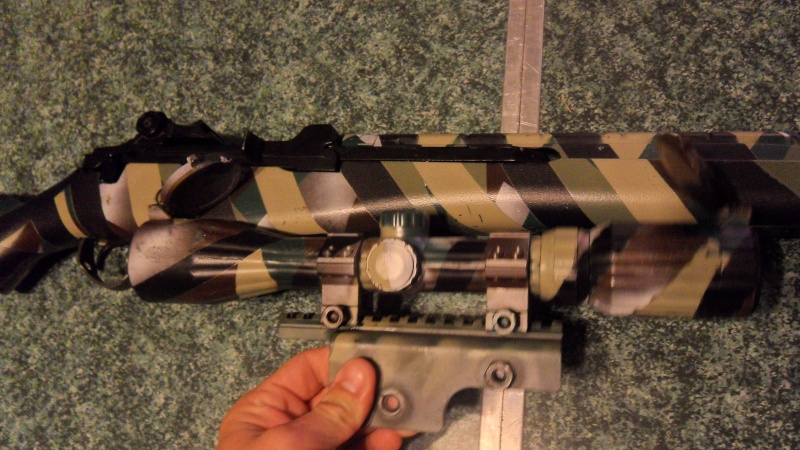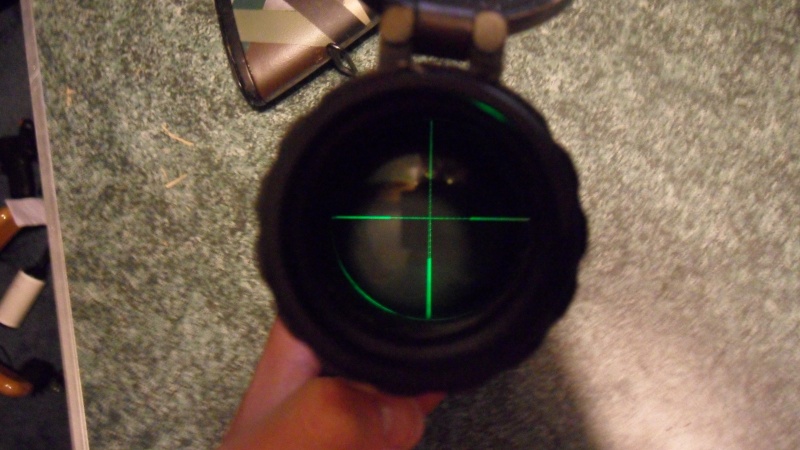 And the paint has a few wear and tear marks.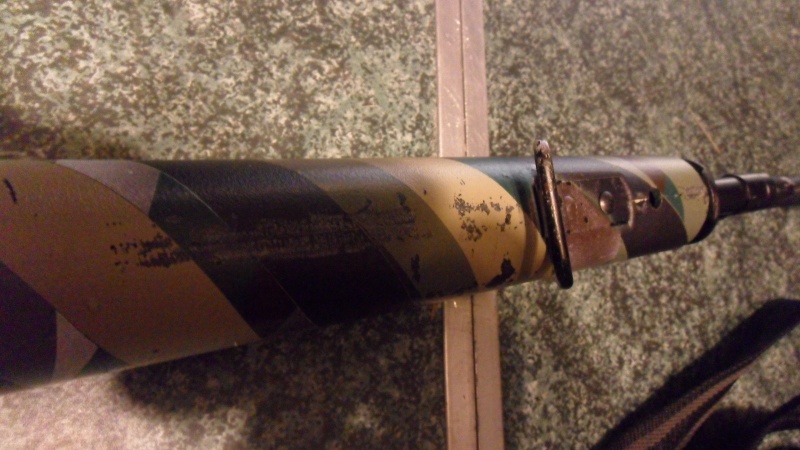 The gun has real steal trades "U.S RIFLE 7.62-MM M14 SPRINGFIELD ARMORY" and its own unique serial number