Well surprisingly I received both my packages at the same time One from ASGI and the other from Airsoft Atlanta so Heres the VFC Defender all made up with everything.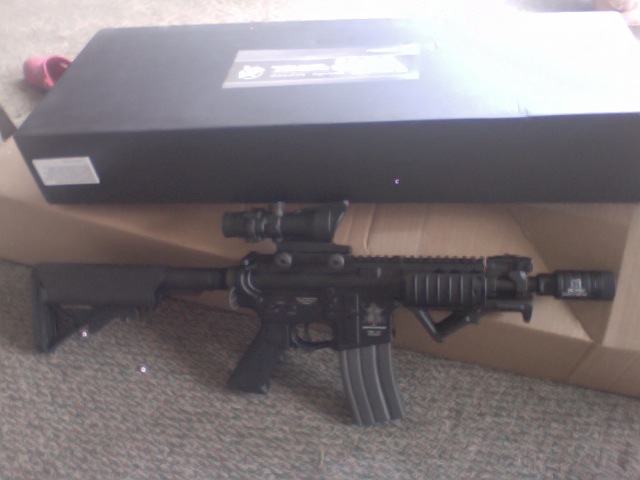 The pic is backwards cause I took it with my webcam
Current Mods-
Madbull Ultimate Hop-up
ASGI 6.01 200mm TB
Magpul Angled Fore Grip
Madbull Noveske Amplifier
Replica Acog
Its shooting 371FPS almost every shot with .23 and ROF is 12RPS with 9.6v battery
Also I love it cause it fits all my M4 Mags and not picky like the KWA and G&G and total weight of everything including accessories is 8.5 lbs which is nice for a full metal gun.

_________________
"Its not called a taint anymore, its called a REX"