PIMP YOUR AEG
ENTRYS TAKEN UP TO 6/5/10
VOTING OPEN UNTIL 6/21/10
WINNER ANNOUNCED 6/22/10
WINNING AEG - Jdizzle ! CONGRATS!
guys get ready for next month category and prize which is ever better coming up soon!
Starting today, you can post on this thread your favorite, most invested, best looking aeg you own. Just post your picture here. We will feature your aeg as the winner of the month on the firezone homepage header banner for about a week for all to see.
This is the ultimate "PIMP MY AEG" contest. after submitting your AEG to the forum, we will put up a poll and have all the members vote for their favorite AEG. There will be a prize given for 1st place winner.
please include the following info when you post your AEG:
1. gun stock make. could be any AEG, sniper, dmr or saw type
2. what modifications have you done to make it better.
3. include FPS, ROF, range etc.
4.what optics and accessories are added to it.
5.if the gun is one you have sold or dont have any more u must post a pic with u holding it or next to it.
6.in order to maximize entries and voting we will leave the entry open until a week before the final vote date.
7.voting can be done and redone indefineitly until the poll is closed since people may change their minds on new entries. this is an ongoing entry process and hopefully we get more people to vote and post this way.
8.upon winning, the winner AEG must submit me an email with his photo holding the gun or as mentioned above an old video of some kind with him and the AEG
9.no posting anything on this thread other than your gun picture and specs. no spamming, comments or octuspamming otherwise known as "I got nothing else to do but yap"
10.No gas, co2 or spring loaded guns in this particular contest. this one is all about AEG'S.
good luck
Try to take a magazine style shot of the gun, for example, have it laying next to your gear kit or other aesthetic tool that will help you win.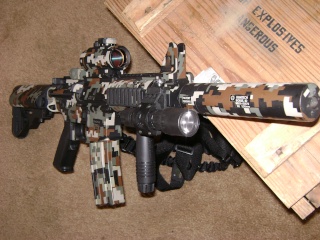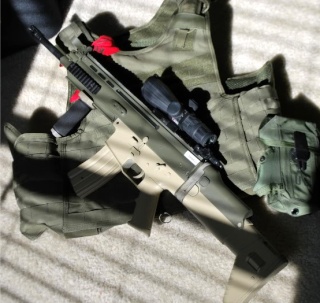 [/url]