It just arrived. I have some friends who previously had the sniper version (more later) and recommended this gun as a secondary.
Real Steel History:
Honestly, I don't care enough to look it up. If Wiki had the article for it, then I'd put that up. For some reason, Wiki only has the article for the Ruger MKII. It's similar, but not the MKI. I can verify that they even have a MKIII now. If they eventually reach a MKV, they'll have to fight it out with Chim Chim and Pops.
http://en.wikipedia.org/wiki/Ruger_MK_II
General Info:
First things first, it's pronounced Mark One.
Secondly, the gun is produced by KJW. They're a very well known producer of gas airsoft guns and are perhaps one of the better ones out there. Many times people are worried that they will buy a gun and the parts will fade away. Because KJW is such a popular brand name and the MKI is such a popular gun, I think you're fairly safe with this. They have extra mags, green gas, replacement flash hiders, replacement hop ups, replacement internals, and even a high output valve kit. You're pretty much set.
Packaging:
Very simple, but sometimes that is nice. Probably my favorite thing about this packaging is that it is all that nice and heavy cardboard with the perfectly finished outside. This is probably more detail then is necessary, but if I'm spending this much money on this crap, you better damn well believe I'm going to enjoy every moment.
Construction:
The externals of the gun are all plastic, but that hard ABS plastic that you wish was more common over other metals. It keeps the weight of the gun down, but still makes it strong enough to break a few bones when you pistol whip someone.
The original hop up on the old version of these guns is notorious for leaking gas and having issues. This was because it was made of plastic. (Not that hard ABS type) You can get the replacement metal version of this if need be, but the new ones come with it stock. Gun disassembles fairly easy and KJW is nice enough to give you a full exploded schematic for the gun and a detailed manual.
The mag holds 17 bb's.
Performance:
I haven't had a chance to shoot it yet, but I've shot other ones before and the track record for this gun is universally fantastic. FPS has been claimed as being as low as 350 and as high as 425-440 on any given day. Effective range is around 100ft, but you can probably do better if you swap out your regular .2's for a .23, .25, or maybe even a .3 if you're feeling daring. Totally up to you. It should be pointed out that this gun is green gas/propane only. No CO2 adapters for this.
This gun shoots a little hot when compared to other pistols. The reason? No blow back. Seriously. Who the hell wants it? If you have an AEG, I can somewhat understand. With a semi-auto pistol, it gets boring. Because there is no blow back, the gun uses far less gas then your average gun. Also, it means less moving parts. Less moving parts generally means less that can go wrong. That's a plus in my book.
It shoots quiet.
Upgrades:
As mentioned before, there is a High Output Valve Kit. The only people I've seen carry it is Evike so who the hell knows if you'll ever get it.
They also have a black flash hider to replace the huge clown nose that is on there now. Totally up to you. If you have a holster, you don't really have to worry about it too much.
Spare mags are a must. The 17 bb amount isn't bad, but even the cheapest Model 1911 is holding 25. Not a bad investment.
Consider a propane adapter. They are relatively well priced and will save you money in the long run when compared to green gas. Also, green gas is getting harder to find. UPS and DOT are cracking down on non DOT approved containers.
Sniper version. More on this in a second.
Bonus:
Yes boys and girls... there is a
sniper version
of this gun.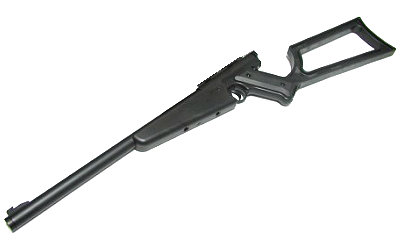 You have two options:
1. Buy the sniper upgrade kit. It's about $50.
2. Buy the sniper version of the gun. It can be had for $90.
Now what do you get for all this? You get a compact sniper that is great even by sniper standards. It presents the most efficient way to channel all of that FPS into an accurate killing machine. Moreover, it makes for one of the most ridiculous looking guns ever. I've often thought how nice it would be to have two of them to run around with. On top of this, you can even add a rail for a scope. Really cool thing to have.
Overall:
It really is a great gun. It presents the best balance between price and performance. Sure there are better guns out there, but most of us don't have that kind of money and really don't want to spend it on a secondary. Sure there are cheaper guns, but you're better off chucking those like a boomerang and praying to whoever you pray to that they don't come back.
Something that this gun proves that people don't understand is that there are such things as great guns that are cheap. They are few and far between, but they exist. You have to be willing to do your research to find those diamonds in the rough.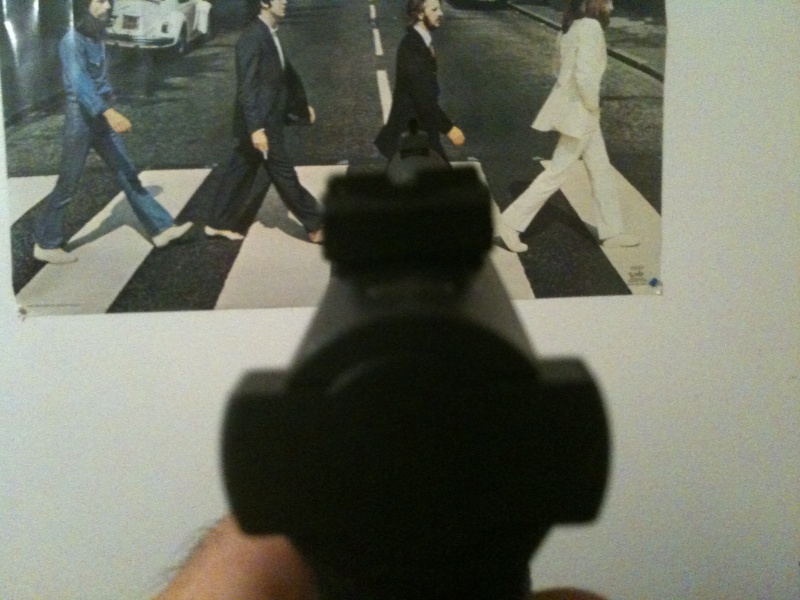 Yeah. I aimed it at Ringo. No one likes him anyway.